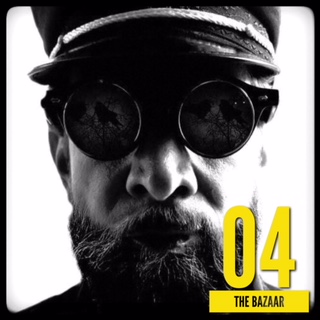 Firstly welcome to 2017, we survived the dreaded 2016!
Join me once again at The Bazaar where today I talk with Isaac Thorne, author of short tales of dark comic horror.
We discuss his new short DIGGUM and we dive into the best of 2016, what's coming for 2017 and lots more.
I hope you enjoy the show!
Come back anytime!
Isaac can be found online here:
Website: isaacthorne.com
Twitter: @isaacrthorne
Facebook: /isaacrthorne
YouTube
Purchase DIGGUM and other stories here:
https://www.amazon.co.uk/Isaac-Thorne/e/B00CF4B3UU
**Announcements**
The winner of Episode 3's prize of a limited edition Bad Acid poster is... Andrew Campbell, congratulations on the win!
***
As always The Bazaar - The Fear Merchant Podcast is hosted and produced by R. M. Martin.
All inquiries to TheFearMerchant@gmail.com
For more see: TheFearMerchant.com